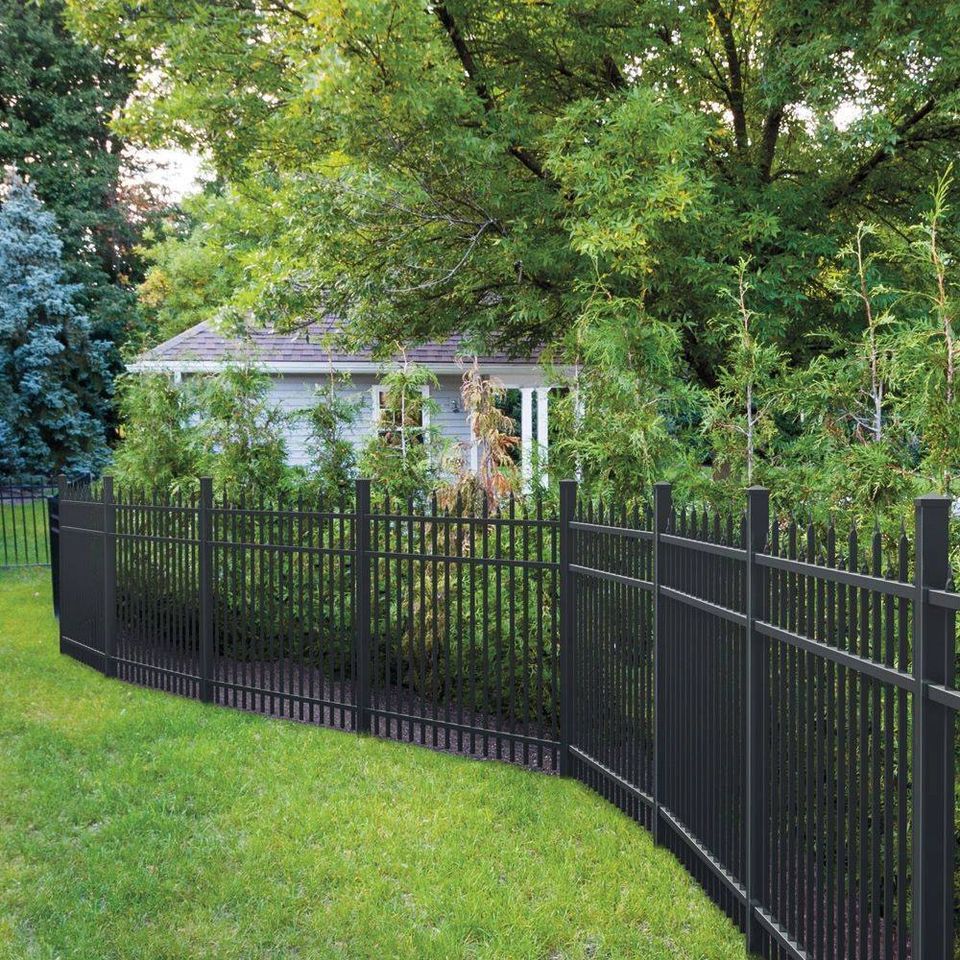 Aluminum Fence Materials in Meridian, ID


———
Aluminum is an affordable alternative to wrought-iron. Aluminum is a lightweight metal used in fencing materials to create decorative fence designs. It is one of the most affordable fencing options, so it fits more easily into a budget. 
Aluminum is water resistant, non-corrosive, water and chemical resistant, recyclable, and easy to maintain. It is best used in low-impact areas, as it is not as strong as wrought iron or steel and more easily damaged.
Buying aluminum fence supplies is a good option for sloped landscapes because of the flexibility of the material. A horizontal or vertical aluminum fence can be formed into custom designs and bring uniqueness to your property.